BLOCK command
The BLOCK command is used to create a block definition for specified object.
Command Access:
Ribbon : Home > Block >Make...
Menu : Draw > Block > Make...
Command : BLOCK (display Block Definition dialog box), -BLOCK (display command line prompts)
Function Description: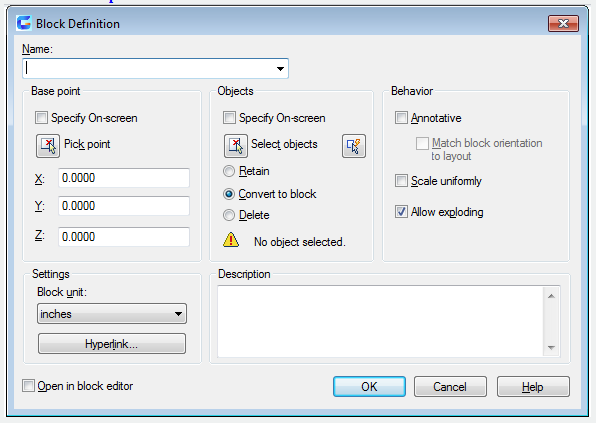 Users could create a block definition by selecting objects, specifying its base point, and giving it a name. Inputting "-block" under the command prompt, it will display options.

---
Related tutorial video:
---
---
---
Above video sources from TUTORIAL - GETTING STARTED WITH GSTARCAD, enrol now for free.