3DMOVE command
The 3DMOVE command is used to move 3D model to the specified direction and distance.
Command
3DMOVE
---
Ribbon: 3D > 3D Operations > 3D Move
Menu: Modify > 3D Operations> 3D Move
Command Prompts
Select object:
Specify base point or [Displacement] <Displacement>:
Specify second point or <use first point as displacement>:
Function Description:
---
Users could move objects and sub objects freely or move constraint to specified axis or plane.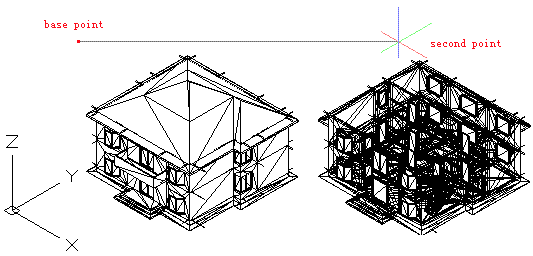 Relative Glossary:
---
Select object : Select object to be moved and press ENTER.
Base point : Specify base point of 3D object for moving.
Displacement : Input the coordinate under the command prompt to specify the relative distance and direction of selected 3D object.
Second point : Specify the final position for 3D object. Users could move cross cursor to specify direction or input displacement.