GstarCAD server license online deactivation, legacy 2013 - 2019
Network (Flexnet) On-line Return the license
Click "GstarCAD License Manager (server)" from Windows Start button> All Programs > GstarCAD Network License Manager.

Select the license you want to return and click the "Return" button.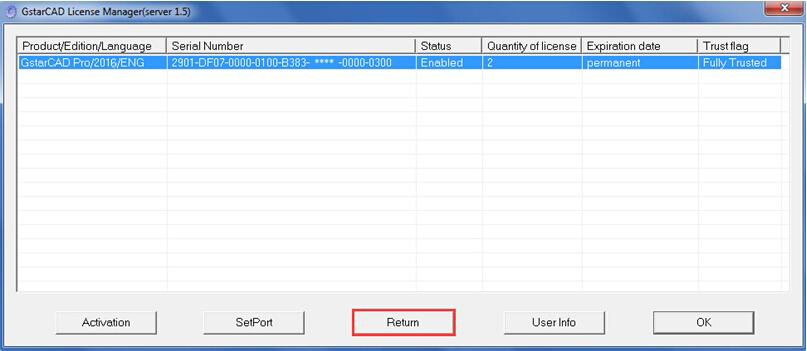 The following window will pop up, and then click the "Return On-line" button to continue.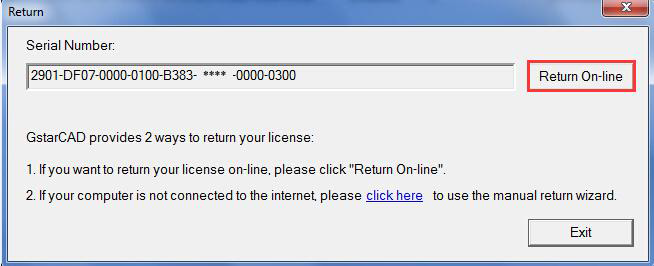 Make sure you will return the license and click the "Yes" button.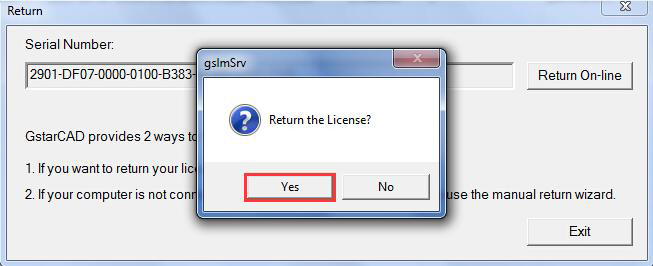 After a few seconds you can see the license you have selected to return has disappeared. Then click the "OK" button to close the window.